Regular price
Sale price
$49.99 USD
Unit price
per
Sale
Sold out
Advanced clinically proven, Retinol-based formula with Vitamin C, Squalane and Coenzyme Q10 to selectively treat photodamaged skin

Reduces the appearance and occurrence of fine lines, wrinkles
Improves the appearance and evenness of skin for individuals with hyperpigmentation

Provides antioxidant protection against environmental stressors such as free radicals and sun damage

Ensures optimal delivery of stabilized Retinol and nutrients to target sites
An advanced formula, containing Retinol, Squalane, Vitamin C and CoEnzyme
Q-10, to visibly reduce the appearance of fine lines and wrinkles through increased
cellular turnover while enhancing collagen synthesis to promote healthy, more
youthful-looking skin. Also, this serum effectively protects against free radicals
and sun damage, resulting in visibly brighter skin.

Directions: Apply sparingly over face and neck, avoiding eye area. Allow to
absorb before applying additional products. Use once a day at bedtime or as directed by physician. Apply product twice a week initially, and increase use after skin shows minimal signs of irritation. Use of sun protection recommended.

Ingredient Highlights: Squalane, Retinol
0.25%, Sodium Ascorbyl Phosphate
(Vitamin C), Ubiquinone (CoEnzyme
Q-10), Bisabolol, Allantoin

Ingredients: Deionized Water, Glycerin,
PPG-2 Myristyl Ether Propionate,
Dimethicone, Glyceryl Stearate, PEG-100
Stearate, Squalane, Caprylic/Capric
Triglyceride, Cyclopentasiloxane, Ethylhexyl
Methoxycrylene, Stearyl Alcohol, Cetyl
Alcohol, Retinol, Sodium Ascorbyl Phosphate
(Vitamin C), Ubiquinone, Bisabolol,
Allantoin, Lecithin, Polysorbate 20, Potassium
Cetyl Phosphate, BHT, Xanthan
Gum, Gluconolactone, Sodium Benzoate,
Tetrasodium EDTA, Sodium Hydroxide,
Fragrance

1.1 oz | 31 g


Share
View full details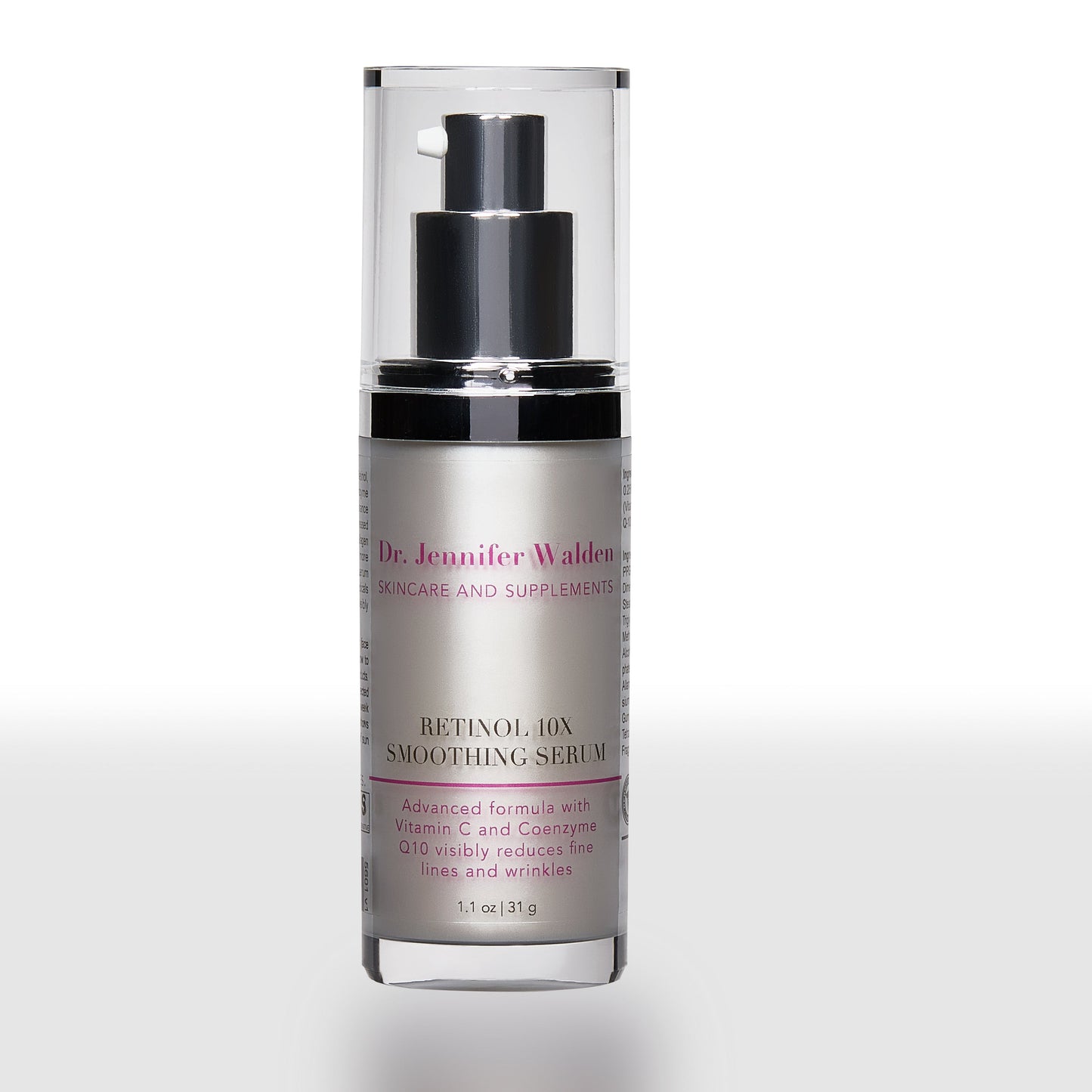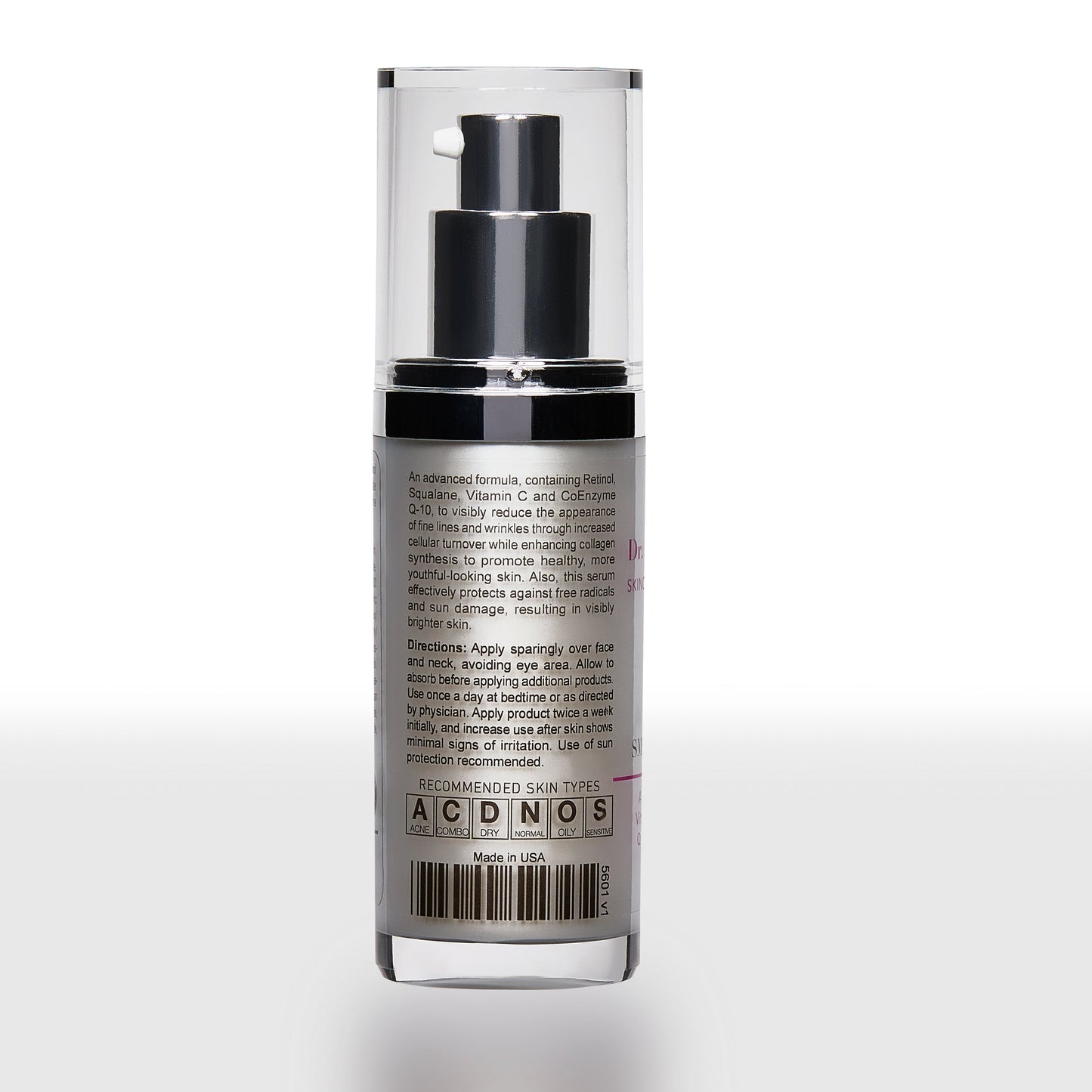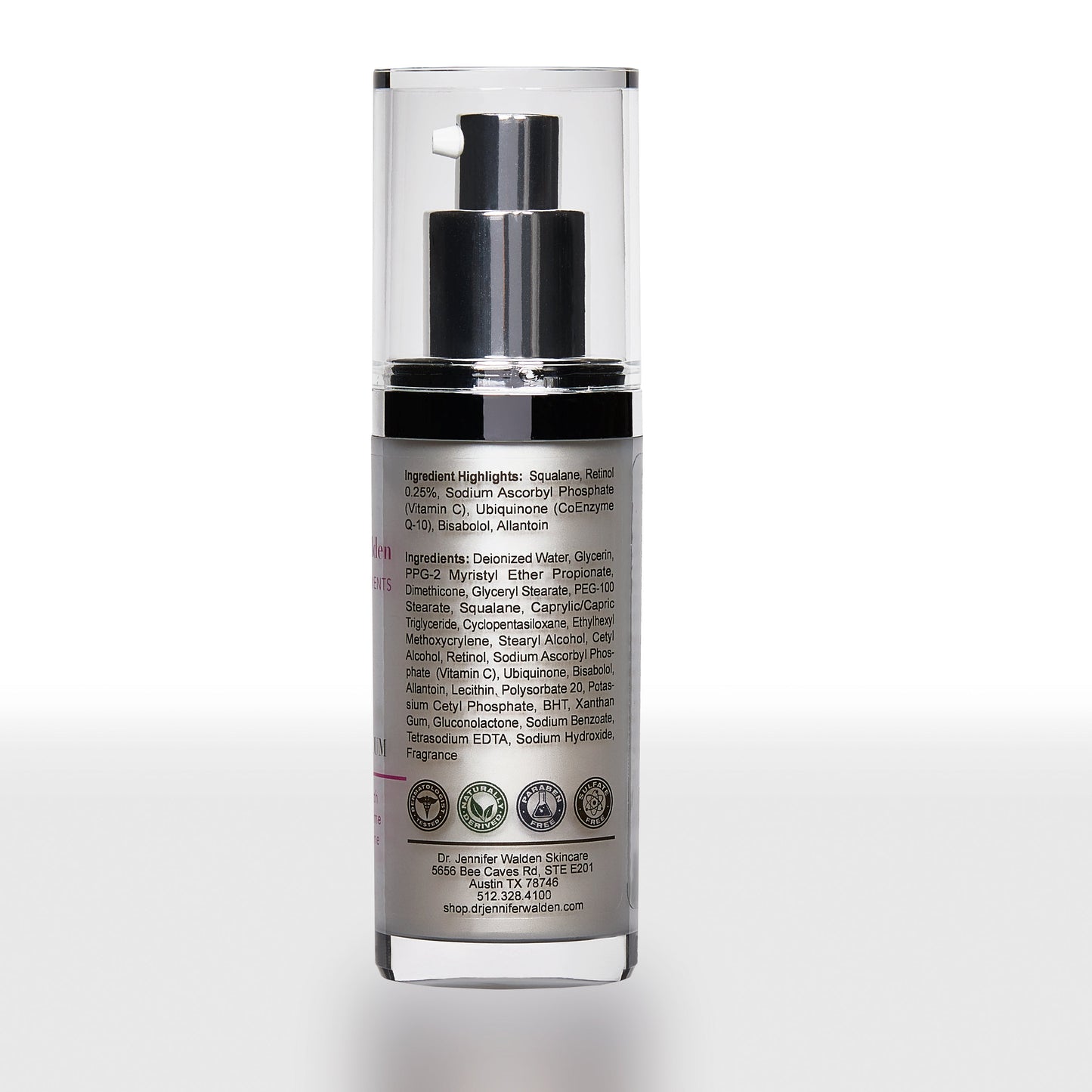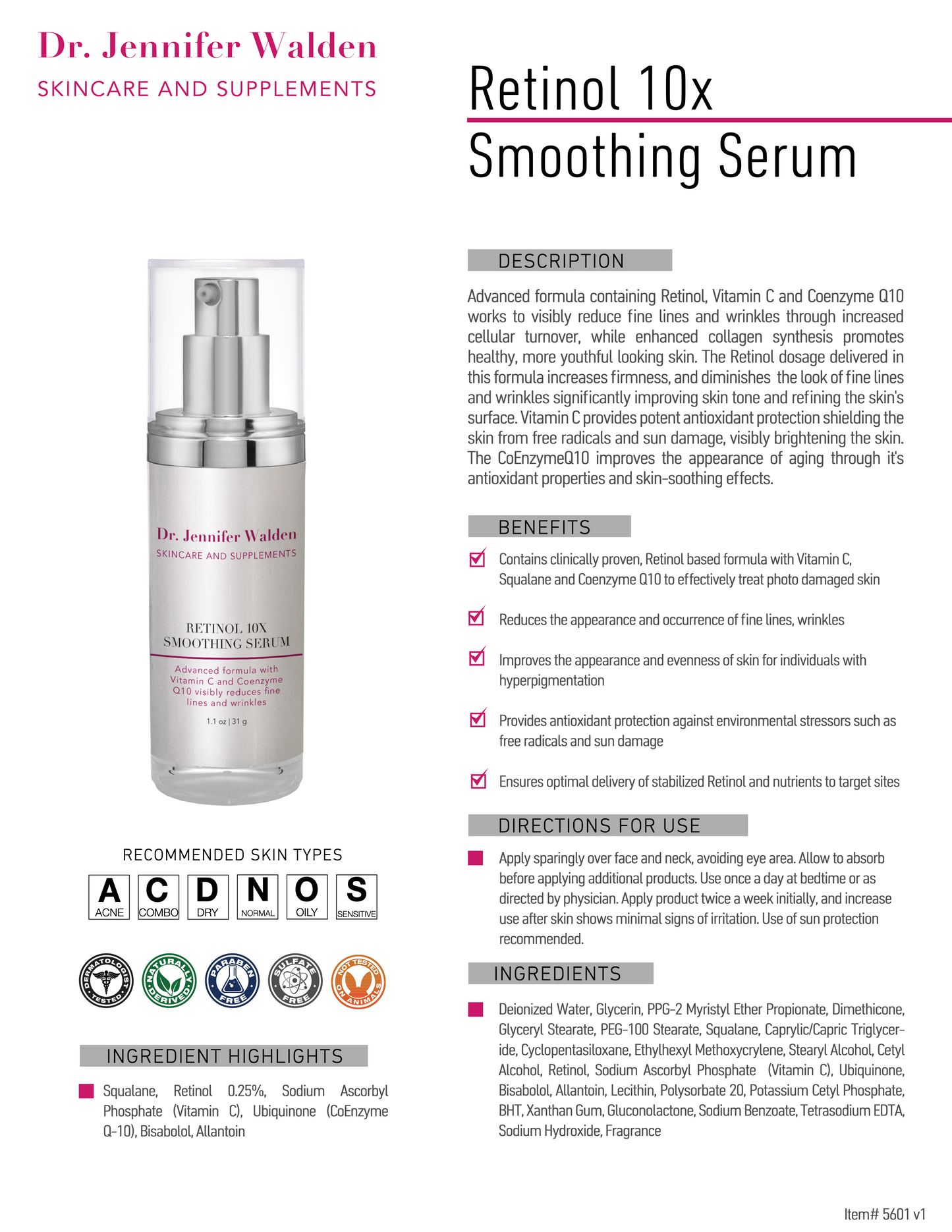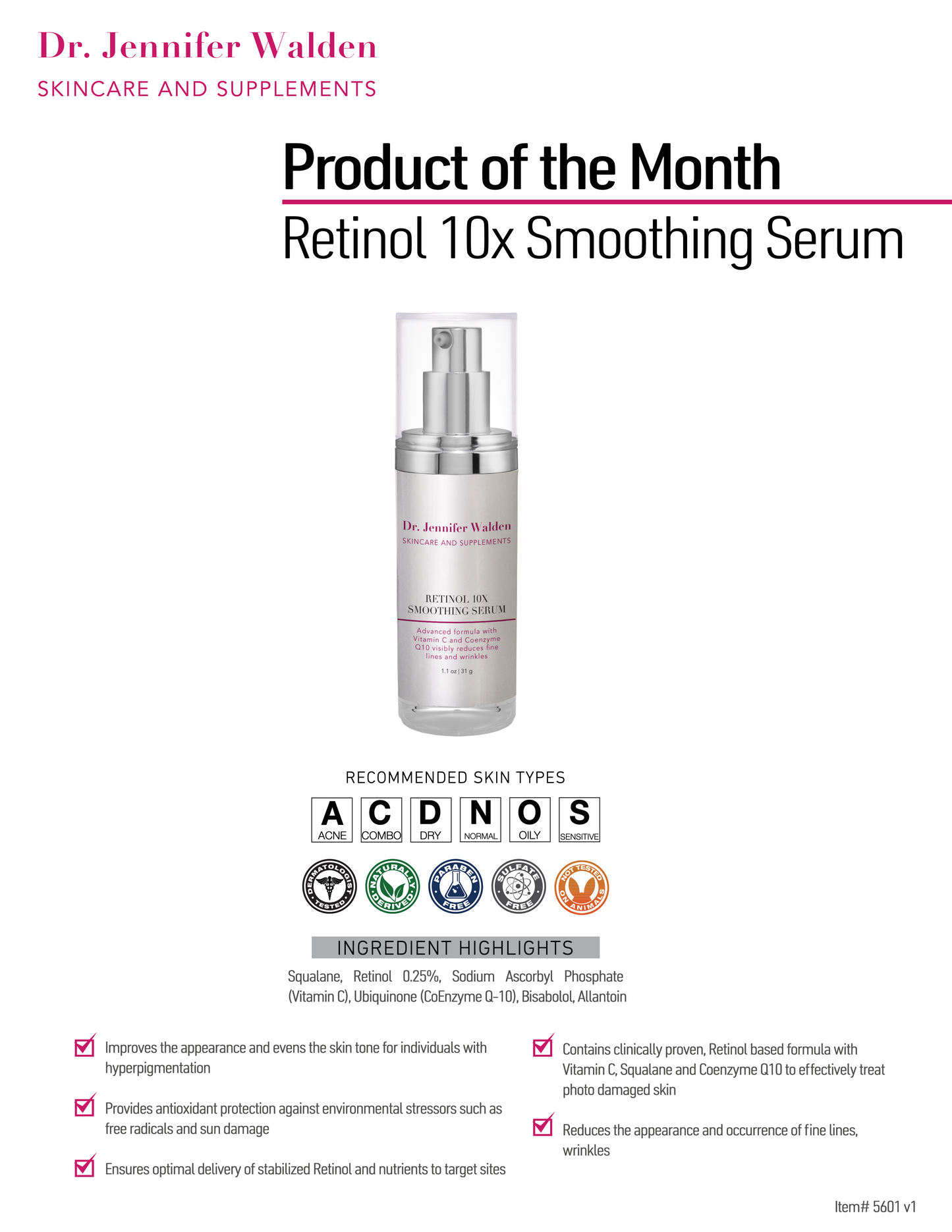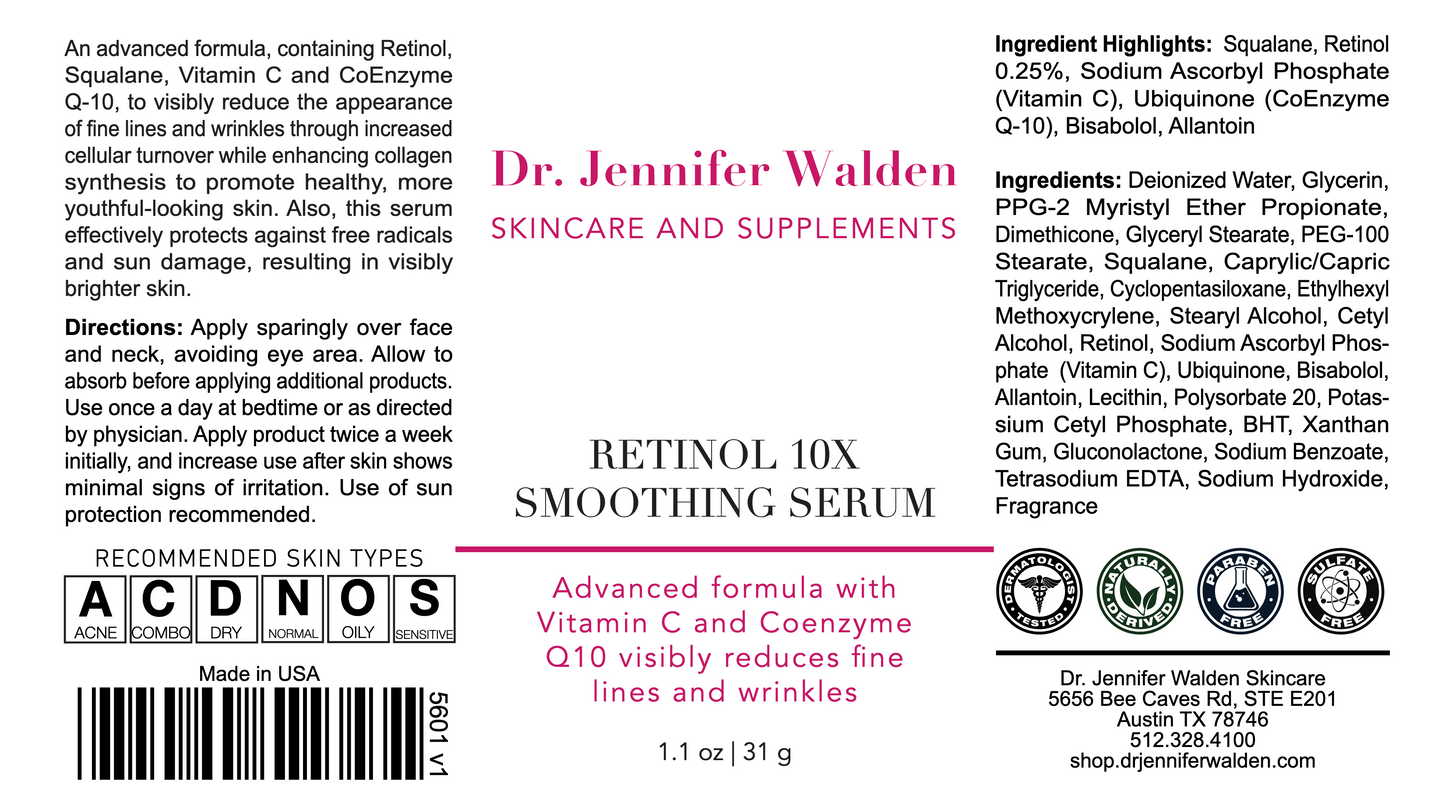 100% Secure Checkout

PayPal / MasterCard / Visa